Hostal Las Margaritas Trinidad
Hostel
Hostal Las Margaritas is a colonial-style vacation accommodation, located in the center of the Old city of Trinidad.
C/Cruz Verde #53 e/Rosario y Desengaño, 62600 Trinidad CU
+34617391185
happyflis.obc@gmail.com
Hostal Las Margaritas is a colonial-styled house in the center of the city, located only four blocks away from the main park Plaza Mayor. The house has been completely renovated and consists of three spacious, independent and air-conditioned bedrooms, furnished with at least two beds (queen-sized and individual), with an occupation of three adults and space for a kid-suited bed. Each room also has its corresponding private bathroom and views to the garden and terrace, as well as hot and cold water service 24 hours, a minibar, TV, ceiling fans, hair driers… Hostal Las Margaritas not only possesses a garage, but also offers other services such as laundry, cleaning, breakfast and dinner…as well as a wide selection of both national and international food and cocktails.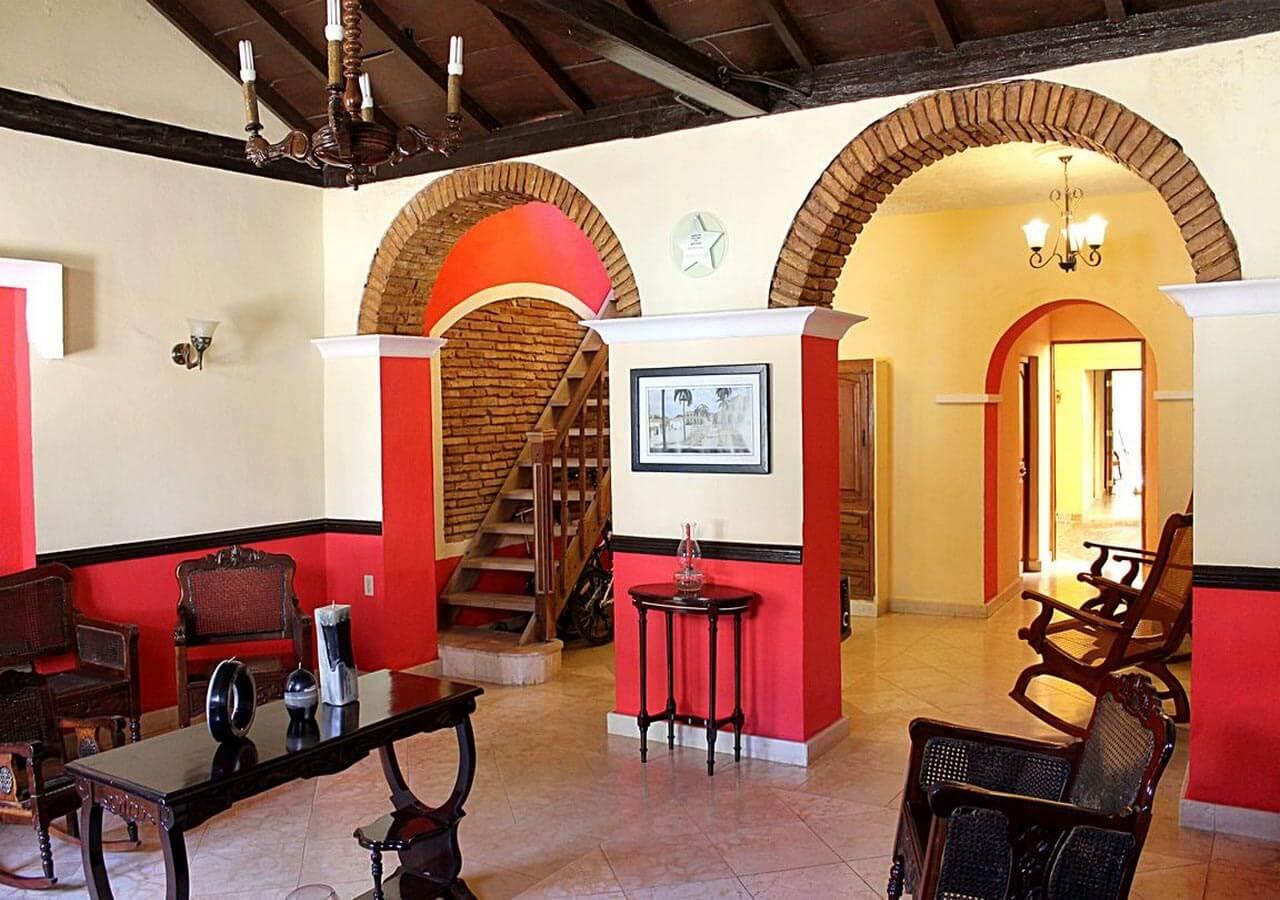 Our Guests Say:
Bright and comfortable room with a great terrace. Fantastic deal. (Luis Manuel. Spain)